Global Firm Chooses Middlesbrough as Centre of Excellence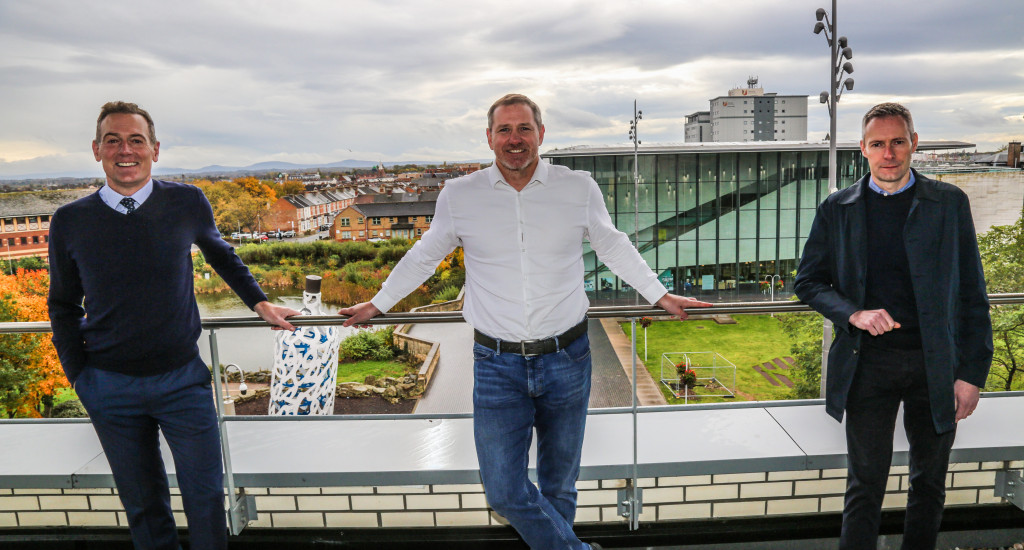 A rapidly expanding global technology company is set to move into Grade A office space in Middlesbrough's Centre Square.
Causeway, which creates technological solutions to transform commercial performance in construction, are to occupy the top floor of One Centre Square between the Civic Centre and Teesside Crown Court.
The worldwide company already has a small base in Middlesbrough in Exchange Square but is looking to significantly expand its operations from the town. Middlesbrough will become its Centre of Engineering Excellence.
Middlesbrough Mayor Andy Preston welcomed the news. He said: "This is absolutely brilliant news for the town to have a company like Causeway take space in Centre Square.
"They already have a footing in the town and it's great that they want to expand their global business here in Middlesbrough.
"Slowly but surely and despite the challenge of the Covid crisis, we are bringing new high-quality jobs and investment to our town centre.
"We've already announced that property bank GBB will base their HQ in Centre Square, while national pension group XPS have agreed to stay in the town by moving into the same building.
"Middlesbrough is turning the corner and, with so many new homes coming too, our town centre is being transformed."
Causeway founder and Chairman Phil Brown is excited by the opportunity to establish a first-class software engineering facility in Middlesbrough's Centre Square.
He said: "Andy Preston and his team have created a compelling offer for firms like Causeway to access a very strong talent pool in the North East that is economically viable in comparison to the offshore tech-hubs in Eastern Europe and India.
"For Causeway this means we will create new jobs and bring jobs back to Britain, which feels right, now more than ever".
The news is extra special for proud Teessider and Causeway's Chief Technology Officer Charlie Pickering.
He said: "Causeway believes that strong product development teams are at the heart of all world class software organisations, so choosing Middlesbrough as our Centre of Engineering Excellence was a big decision.
"Middlesbrough was the obvious choice due to the strong local talent pool, the close proximity of numerous universities - all of which offer leading computing degrees - and the tenacious work ethic that comes naturally to Teessiders. It's great to be bringing some much-needed positivity back to my hometown."
The Centre Square development is led by Middlesbrough Council and the developer Ashall Projects.
Its Director Mark Ashall also welcomed Causeway's decision to relocate to 1 Centre Square and said it was another important step forward for the development.
"Causeway's decision shows that Centre Square's offer of a light, comfortable, sustainable and flexible working environment in a central location is attractive to companies in a wide range of sectors.
"We look forward to welcoming other successful growing businesses to Centre Square in the near future," he said.