Article featured in Tees Business - 30 January 2019
Middlesbrough office development is Centre of attention for regional and national firms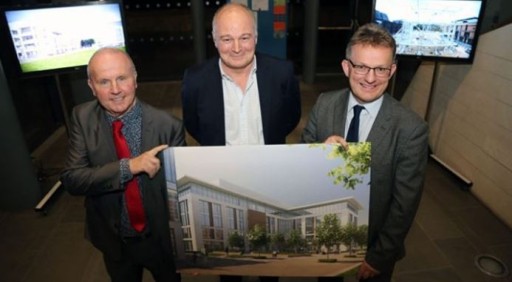 Up to 14 regional and national companies and public sector organisations have held talks with those leading the development of Middlesbrough's Grade A office space in the town's Centre Square.
Billed as a 21st century business destination in the heart of Middlesbrough, work is progressing fast on the first two of eight state-of-the-art office developments – with both scheduled for completion by August this year.
Part of Middlesbrough Council's £74m Investment Prospectus, the office space and leisure project is being led by Ashall Projects, who agreed a £22m deal to fund the first phase of the project last summer.
Ashall, which built the UK's largest business park – Cobalt – and has already developed Centre Square's Holiday Inn hotel, wants to "significantly" boost Teesside's economy by creating what it believes will be the best business hub between Leeds and Newcastle.
Speaking exclusively to Tees Business at an event to mark the progress of the Centre Square development, Mark Ashall (pictured above, centre), director of Ashall Projects, revealed: "We've had a range of interested parties meet us – from public sector bodies to regional-based companies and national companies who are looking for regional headquarters.
"We have one particular enquiry for about 25,000 sq ft, where we know we're on the shortlist and certainly believe we're favourites."
Kevin Parkes, Middlesbrough Council's executive director of growth and place (above, right, with Cllr Charlie Rooney), said the eight planned plots for development – including two on the site of the existing civic buildings – would feature up to 350,000 sq ft of floor space, enough room to host up to 4,500 jobs.
And he believes the development will cause a "ripple effect" of positivity on other local businesses.
"Along with the two buildings we're on with, there's planning permission for three more while we also have an agreement that there is a plot 6 that we're in very active discussions about.
"When the civic centre comes down, that will realise one big plot or two medium-size plots, so essentially you've got plots 7 and 8.
"At the moment we're looking at in the region of eight buildings, plus we'd like to continue that momentum, so we've got one eye to where we go in the future."
He added: "If you're the manager of a major store – Marks & Spencer, Debenhams or whatever – or a local restaurant, that's a whole load of footfall that's going to be here every week.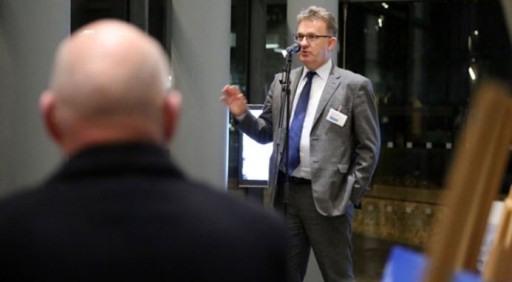 "That's going to be great for business. The businesses we attract will generate activity and subsequent ripple effects in the economy."
Of the first two buildings, which are being built in partnership with M&G Investments, one of more than 67,000 sq ft of floor space will be the new base for Middlesbrough Council staff who will relocate from the existing civic centre.
A further 40,000 sq ft building at the eastern end of Centre Square will be the first let to new businesses or public sector bodies.
Parkes added: "We've probably pitched now to 13 or 14 companies to occupy space in Centre Square. Three things come out very strongly from all of those companies.
"One is about the welfare of their staff, recruitment and retention that's vitally important in the sectors they're working in.
"The second one is about public transport. That is a reoccurring theme. There is a sense in the business community that a long-term dependency on the private car is unsustainable and you need alternative arrangements, particularly for the younger generation.
"The third one is the environmental issues – the importance of the environmental standards of the build and environment of the area.
"This development fulfils all of their objectives so we're getting a very positive response.
"One company we spoke to told us they like the 'community' – that included mima, the Town Hall, the fact that people are exercising outside.
"Another company asked us for the number of coffee shops within 500 metres because they see that's what their staff will want. There are lots, as it happens – about 24."
Ashall said: "The advantage of Centre Square is that it's in the centre of a city. As a result it's got access to all the amenities that staff, and therefore employers, want – everything from bus and rail services, the hotels, bars, restaurants and shops.
"20 years ago a lot of people were interested in being out of town but now the younger generation want to have everything on their doorstep. They want to be able to go out to eat at lunchtime or do something straight from work without having to go in a car."
He added: "What we've found on two or three occasions is that companies effectively want to consolidate a number of different offices in the same location.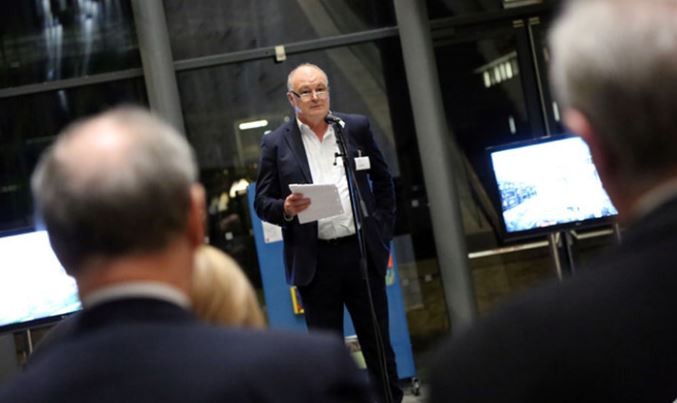 "They're also interested in moving some staff up from the south-east or larger cities in the Midlands. The reason for that is they are finding it quite difficult to employ and retain staff in some of these cities. As a result they are getting quite significant turnover.
"The perception is that staff will be cheaper here than they are in the south-east and that it will be easier to retain them, while as an added benefit the property is cheaper too.
"But the number one issue for all of them is not how much the property is but whether they can attract and retain staff."