November 2018
Developer behind hotel and offices on why he's investing in Middlesbrough
Family firm Ashall Projects has been in the building trade for over 80 years.
Since 1997, the developer has been responsible for building the UK's largest business park, Cobalt near Newcastle, and for transforming derelict offices into Middlesbrough's Holiday Inn.
Company director, Mark Ashall, spoke to BBC local democracy reporter James Cain about the new office blocks currently under construction in Middlesbrough and how he is optimistic it could reignite the local economy.
What is the problem with the Middlesbrough economy?

"The problem is that retail is difficult at the moment," said Mr Ashall.
"There was a study a while back by the Centre For Cities. If you compared Middlesbrough with Leeds, in Leeds you had about 60% commercial space, 30% retail and the rest was public sector.
"In Middlesbrough it was almost the reverse. You had 30% offices, 50% retail, the rest public sector.
"What you need is enough punters to go and spend money in the town. This development is a way of bringing people in to boost the local economy.
"The council gets the rates income and if they let the buildings to third parties they can charge £3 per square foot every year."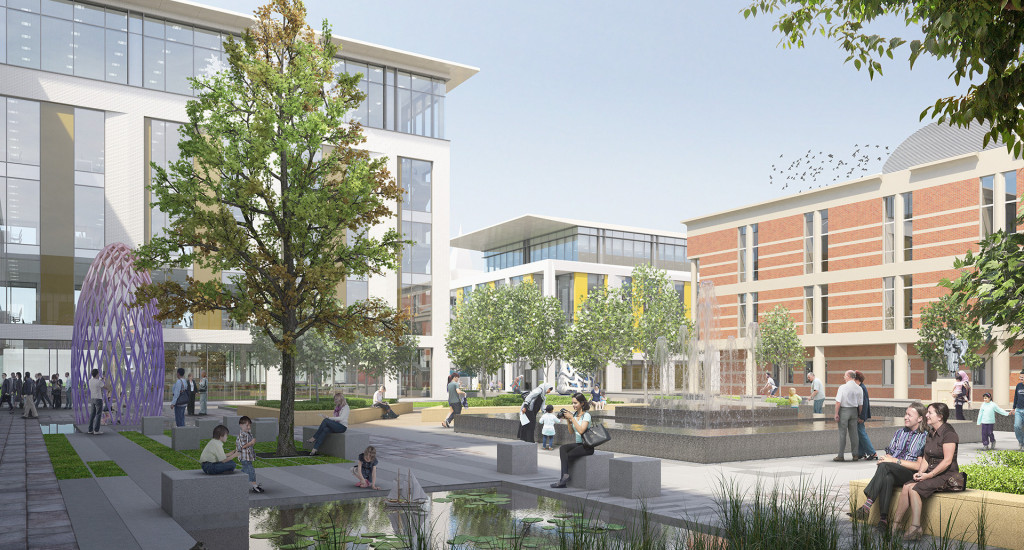 The plans for Centre Square East will see Ashall Projects transform the land around Centre Square (Image: EYELEVEL CREATIVE LIMITED)
So is there really the demand for new offices in Middlesbrough?

"Why the need for new offices? This is something some critics have brought up time and time again," said Mr Ashall.
"The reason a lot of people left Middlesbrough was the lack of office opportunities. There are very few options currently available.
"Some people say well, what about the empty office buildings?
"Imagine you go to buy a new car and you go into the show room and say you want to buy a new Volvo or Skoda or whatever.
"Then they say 'we don't have any new ones but we've got this 25-year-old one - what's wrong with that? It's a car.'
"What it comes down to is personal choice.
"For example, our Centre Square buildings are going to have 3m floor to ceiling glazing - lots of natural light.
"They're a lot more space efficient as well. There's very many columns so you can accommodate a lot more people in the same space.
"Energy use in these buildings will be half that of a building built 10 years ago. Imagine how much more efficient than ones built 30 years ago.
"They will have solar panels on the roof. The lighting system responds to the levels of natural light. It all means you're using less power.
"There are a range of reasons why people select their offices.
"It can be a statement of where they see themselves as being. People want to be located in places that your work force wants to be."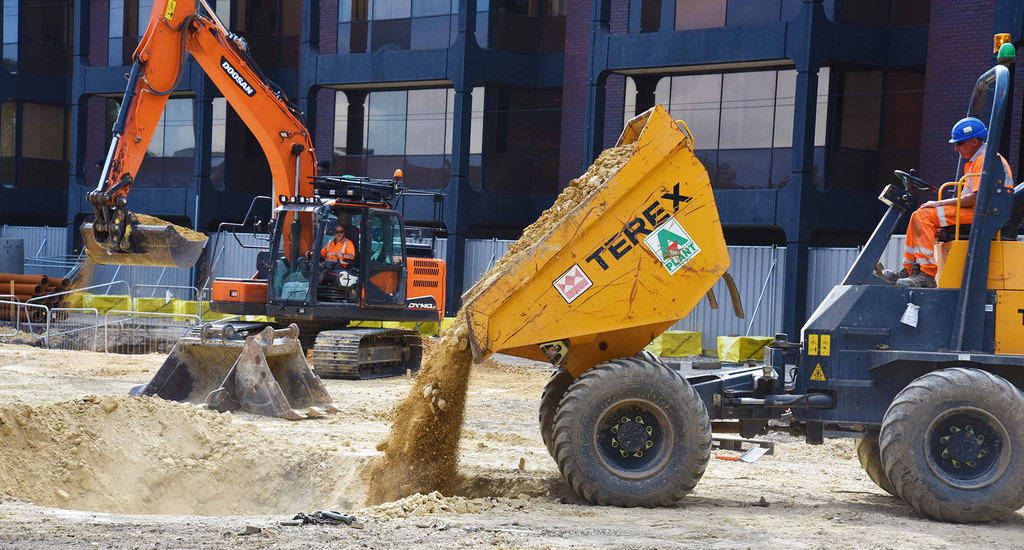 Ground work has begun on the Centre Square office development
How are trends changing for where developments are happening?

Mr Ashall said: "Around 15 or 20 years ago, the idea of the out of town business park became popular.
"What's happened now is that people want easy access to the amenities you get from being in a major town or city.
"It's a big change, but it reflects where people want to be now.
"You can walk to places to have lunch or do a bit of shopping. There's also access to education - the university and the college in Middlesbrough - they're on your door step.
"If you're looking for quality staff, they can see you, you can see them - both offer vocational training.
"I was involved in Cobalt Business Park - an out-of-town park - we built the offices and then had to get everything else, such as transport routes, around it.
"That's the advantage of a town centre - everything's already here."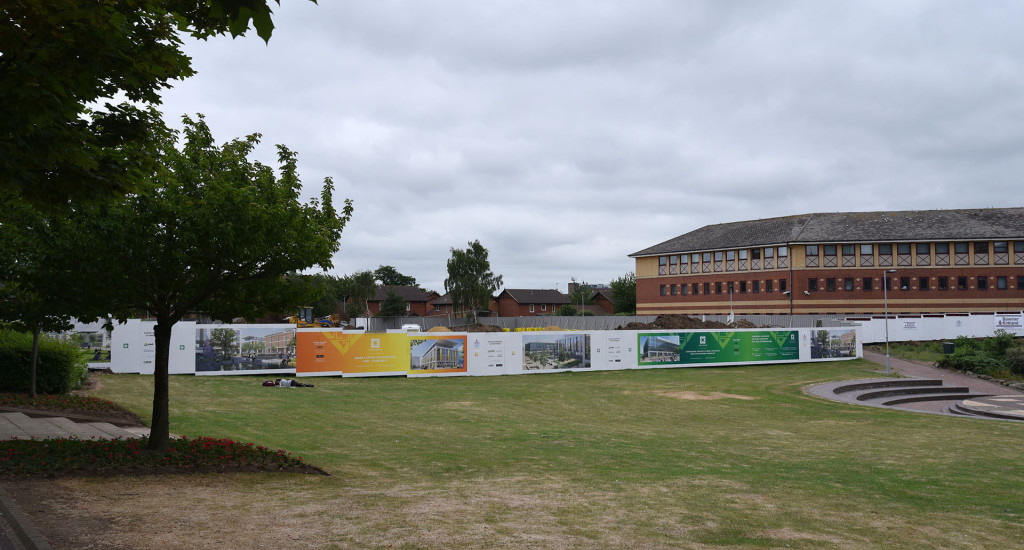 Building work has started on Centre Square office development.

Why Middlesbrough?

"Middlesbrough is the best place to be in the Tees Valley," said Mr Ashall.
"It has a lot of natural advantages. If you want to take a bus, you can get everywhere in half an hour - it's a natural hub.
"If you want to go by public transport to Wynyard, the nearest bus stop is the best part of half a mile walk along the road.
"You don't get opportunities like this - especially not the space we're developing - you have to take advantage of that.
"What this place needs is quality office space to bring in the working population.
"Then, once they're here they are in town spending, buying lunch or clothes and this becomes a place where people want to live."
"But it's very difficult to do developments like this outside the important few cities in the UK.
"You do need assistance like what Middlesbrough Council has provided.
"Middlesbrough has made a great deal of progress - I'm a lot more optimistic than a few people out there."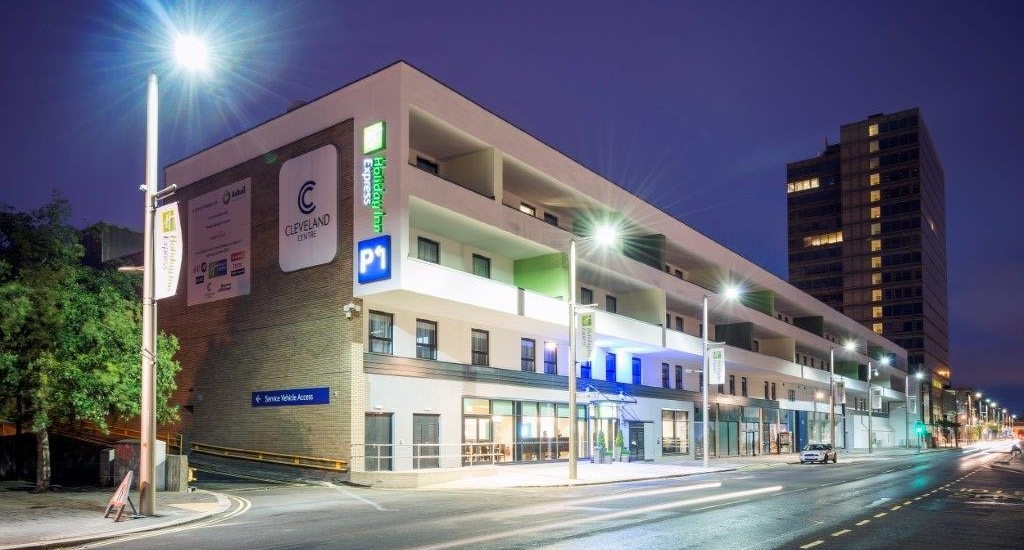 The Holiday Inn in Middlesbrough
What is the role of Middlesbrough Council?

Mr Ashall spoke about the development of Middlesbrough's Holiday Inn Express, which Ashalls developed in partnership with the local authority by converting old council offices at the Cleveland Centre.
He said: "I don't think a lot of people realised that Middlesbrough Council acted as a bank for the hotel development.
"They are the money lender, we put in the equity.
"The benefit the council has had for that is that this space was effectively derelict. This hotel now pays something like £130,000 in rates.
"The council took out a loan from central government at below market rates and lent it to us at a higher rate.
"The total benefit to the town is something like £250,000 a year.
"Sometimes I think people should give the council a break for their successes.
"People would say 'why are you building a hotel? There's no demand for a hotel'.
"Well, the occupancy rate in here is averaging 80% - there are many hotels that run with 10% less than that.
"Nobody's perfect, but this has been by a very successful public and private sector partnership.
"It was bloody awful before."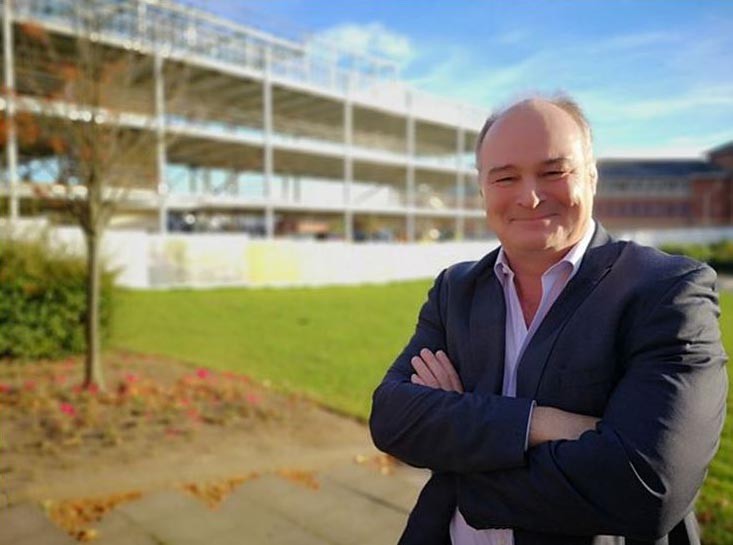 Mark Ashall, company director of Ashall Projects (Image: Teesside Live)
What about Centre Square?

Mr Ashall said: "In terms of a development like Centre Square, if you don't build them, people can't visualise what it possible, they can't imagine what can be achieved.
"You're effectively not in the market. You're not on the map.
"If someone is looking to relocate their business, they will get advisers to tell them where the best schemes are to look at.
"If you don't have something to show, you don't even feature on the list.
"What's so encouraging here is that this council has been prepared to be up for the challenge."
Has there been much interest?
"Professional services firms, solicitors - it is right next to the court - quantity surveyors, engineering firms," said Mr Ashall.
"There's also a couple of public sector bodies we're talking to.
"It's already a decent list and we're starting to get on the radar of bigger multi-national players as well.
"For some of those we would need to build bigger buildings than we're presently putting up.
"It all becomes easier once the development is on the map.
"When companies can see the buildings that are there, they can say this is the quality we can expect - we can see it has already happened.
"In the new year we're effectively doing a road show - a series of presentations to agents in Newcastle, Leeds and London to raise our profile."